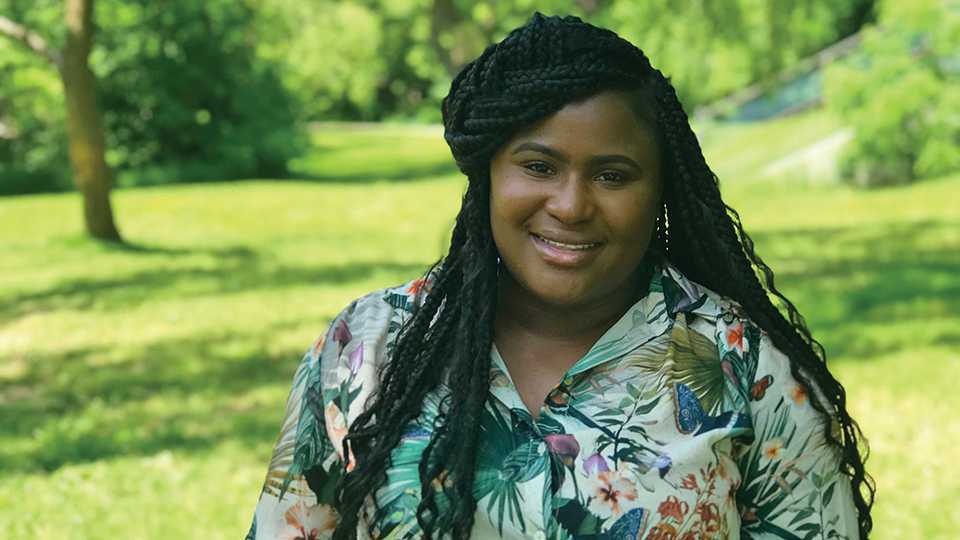 NEXT HOME — Walking along the trails of the Humber River, Cheyenne Samuel is quick to remark how Weston Village already feels like home. She and her father had always wanted to move to the west end neighbourhood but never got the chance; after he passed away she decided to fulfill that dream by finding a rental in the area. Then she went one step further: in 2018 she and her partner, Julius Jack, were among the first purchasers at The Humber, an upcoming condo community on the banks of the river just south of Lawrence Ave. W and Weston Rd. from Options for Homes.

"I love the Weston Road area. We walk the trails of the Humber river, we love the farmers' market," she says. "I don't know how to explain it. Coming off the 401 and driving down Weston I just feel at ease, I feel like it's my home. You have to live here to really appreciate it."
Cheyenne, a civil servant in Vaughan, says she and Julius, who works at Pearson airport, were able to stay in the city and buy a 2-bedroom condo for $483,500 because of Options' down payment support. The non-profit developer helps people become homeowners by offering a down payment boost of up to 15%.
"To be able to establish ourselves and have our jobs and have a home that's ours, it means so much."

She'd first heard about Options when she was renting at another Options building. Family friends were purchasers at Lawrence Ave. W and Allen Rd. and she liked what she saw both in terms of the quality and the sense of community – a result of Options only selling to end users, not investors.

"We knew from living at Shermount the quality of the building is amazing. I also really loved that everyone knew everyone there," she says. "It's not like the condos you see downtown where no one knows anyone. There was a community there and I like that."

In 2016, Cheyenne attended a Condos 101 session to find out more about Options for Homes. From that moment, they began saving for their 5% down payment. That the next Options building would be in her desired neighbourhood of Weston, which is close to family, was a stroke of luck.

Now as Cheyenne eagerly awaits the completion of The Humber, she says she and Julius – who are both originally from St. Vincent – can't believe they were actually able to buy.

"For us to get the help from Options to own a home it means a lot, especially knowing that we're not born here," she says. "To be able to establish ourselves and have our jobs and have a home that's ours, it means so much."